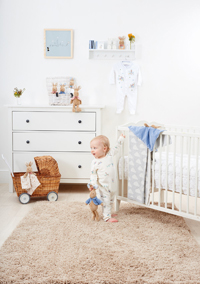 A beautiful range of 'Forever' heirloom toys will be launched by the Home of Classic Characters this spring. The exquisite new Signature Peter Rabbit collection, which has been created in collaboration with and under licence from Penguin Ventures, will be treasured across generations.
The adorable keepsake collection features two of the most traditional and much-loved children's literacy characters; Peter Rabbit and Flopsy Bunny, evoking nostalgia in parents and gift buyers to share happy memories and traditional values of their own childhood.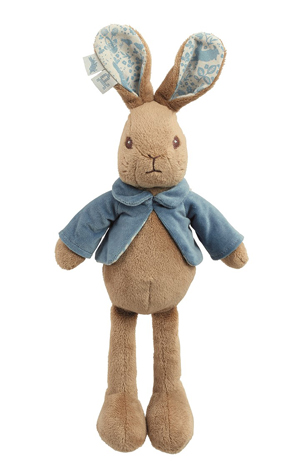 The stunning new infant toy collection that includes My First Peter Rabbit and Flopsy Bunny Soft Toys, Comfort Blankets and Ring Rattles, has been created from the softest plush and styled in beautiful, premium quality fabrics and patterns, offering both contemporary yet traditional styling.
Anthony Temple, Managing Director of Rainbow Designs is delighted with the initial reaction to the premium collection, "Peter Rabbit is adored by generations over and has been a staple part of many childhoods for decades. Parents and gift buyers are looking for quality, stylish products that they love and trust and this Signature collection beautifully brings together core traditional values with contemporary styling."
Thomas Merrington, Creative Director for Penguin Ventures said: "In developing this new Signature collection with Rainbow, we really wanted to tap into the heritage of the Peter Rabbit brand to produce a range of unique, heirloom-inspired gifts.   Using beautiful materials and new creative treatments the collection will offer families and gift-givers a range of luxurious products with exceptional quality."