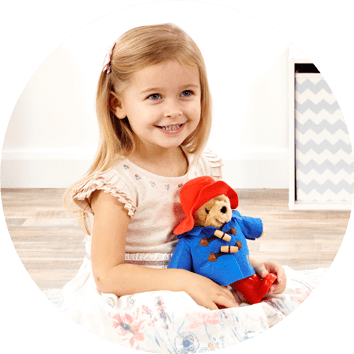 Welcome to the Home of Classic Characters
Classic Characters are the essence of our business; they are the heart and soul of Rainbow Designs and have been at the very core of our business since day one.
Our prestigious collection of renowned brands are steeped in heritage and wholesome values. At Rainbow Designs, we absorb and harness these qualities and values, transforming these incredible characters into innovative and contemporary soft toys and gifts for babies and young children.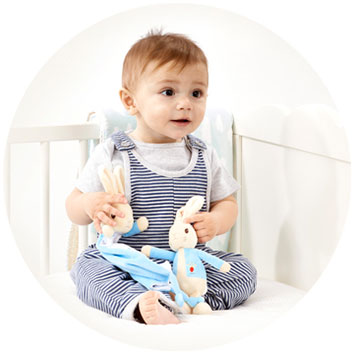 We strive to be the 'Best in Baby' which is why our collections are designed and produced to the highest of standards and developed to progress with your child through infancy and their early years. All our nursery and preschool toys are created to encourage early developmental skills and promote sensory play.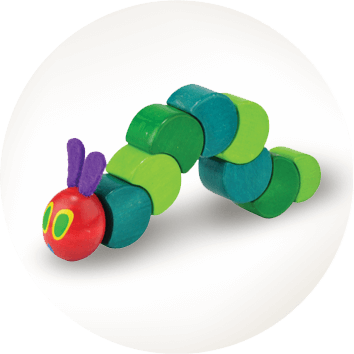 When it comes to classic characters, we are one of the leading forces and innovators in the toy and nursery industry. We are extremely passionate and care about what we do and the products we deliver. From our innovative and creative product development, marketing departments and experienced sales teams, to our caring and trusted customer service and fulfilment services, it is our mission to provide our customers with the ultimate in licensed character soft toys and the best service possible.
The story behind the Rainbow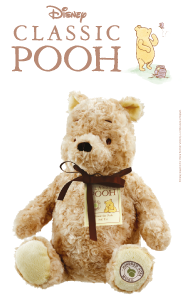 In 1971 a young entrepreneur with a creative eye, Mike Mutters, formed a design business. He was in search of a name that embraced everything the business was about; "At the time there was nothing around branded Rainbow and it was bright, colourful and cheerful, like our products." So, Rainbow Designs was born.
Rainbow's very first license was Disney; a license to produce fashion jewellery including brooches and enamelled button badges as well as aprons, buckles belts and bags.
Rainbow's portfolio very quickly gained momentum and by the mid 70s, high profile brands including Noddy, The Wombles, Flower Fairies, Thomas the Tank Engine and Classic Winnie the Pooh were on board and proving a huge success.
The late 70s saw a very prestigious license from Buckingham Palace to produce badges for HRM the Queen, commemorating her Silver Jubilee. There were also licenses with Walkers Crisps, Paddington Bear and Frederick Warne for Beatrix Potter. Basil Brush and Rupert Bear also joined the licensed classic character line up.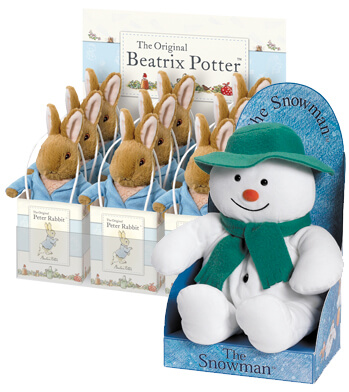 In the late 80s, a significant distribution deal with Eden Toys in the UK secured a new soft toy stream of products, beginning with Paddington clip-on toys and a soft toy range for Beatrix Potter. The 80s also saw the likes of Knight Rider and The Snowman join the impressive portfolio.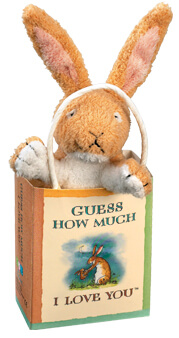 The 90s saw Rainbow Designs launch its own Bright Primaries baby soft toy range and a host of new preschool characters join the wealth of heritage brands already onboard.
These prolific brands included The Very Hungry Caterpillar, Fisher Price, Mr, Spot, Mr Men, Elmer, Guess How Much I Love You and Sesame Street. In 1999, the business moved to its current location in Hampshire.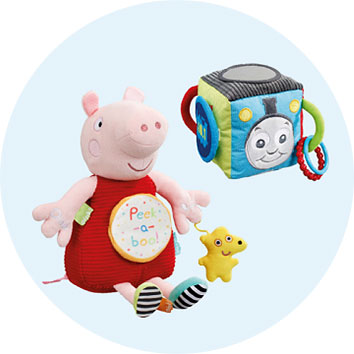 The 21st century has seen the Home of Classic Characters secure a wealth of renowned licenses including Forever Friends, Snoopy, Peppa Pig for Baby, My First Thomas & Friends and Disney. In 2005, Rainbow Designs was acquired by Managing Director, Anthony Temple. The business has also developed and nurtured many of the integral licenses that have been at the heart of the business from the very beginning.  Rainbow has also received several trade and consumer accolades for its innovative and fresh classic character collections.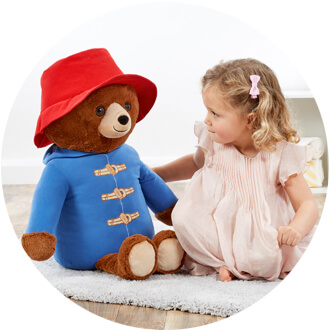 Today, Rainbow Designs, The Home of Classic Characters, is one of the country's leading character soft toy and nursery companies. It is the trusted name behind an abundance of high-profile and prestigious brand collections including Peter Rabbit, Paddington Bear, Disney Classic Winnie-the-Pooh, Disney Baby, My First Thomas & Friends, Peppa Pig for Baby, Guess How Much I Love You, The Very Hungry Caterpillar, Miffy, The Snowman and Snowdog, Elmer and Roald Dahl.